Yesterday's budapest.rb meetup was hosted by DiNa. As you can see it was well attended and included three presentations on useful topics for Ruby developers.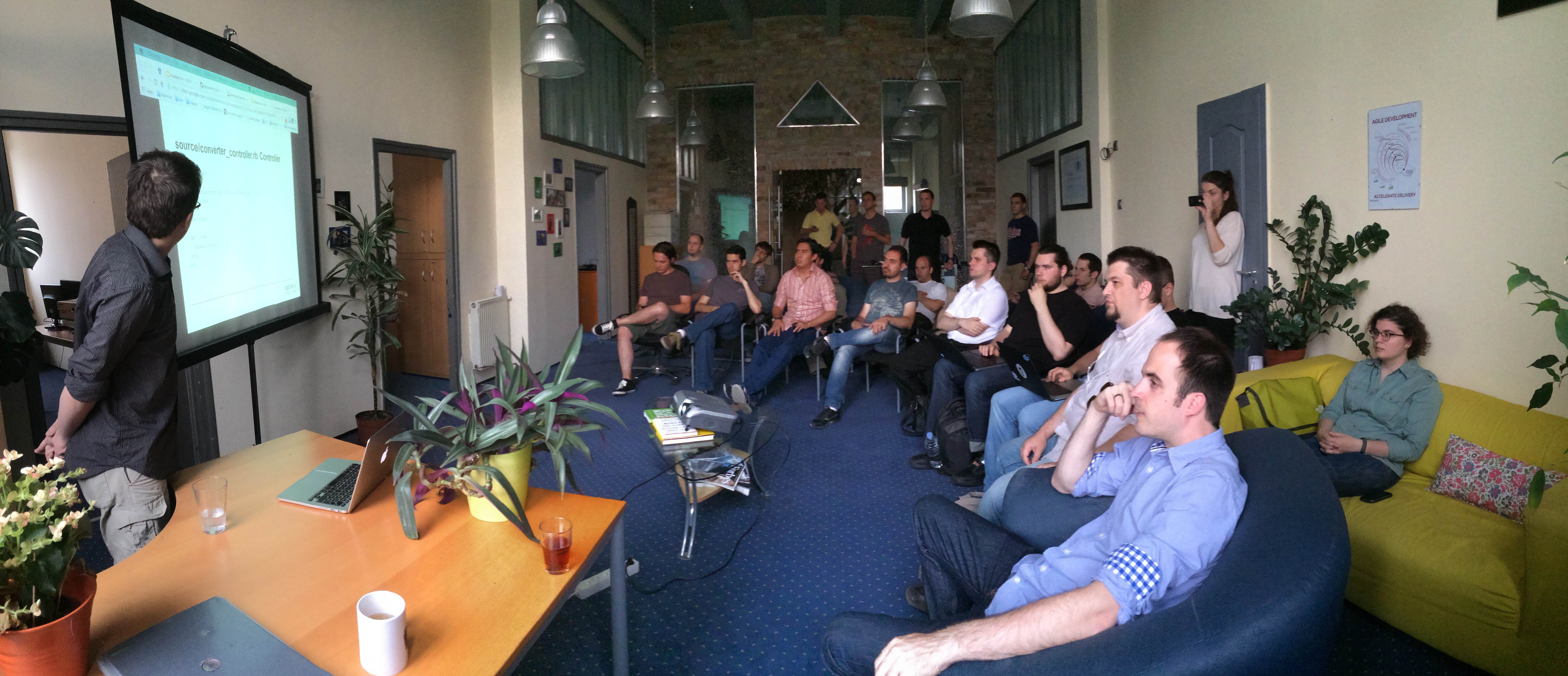 From our side Gusztáv Szikszai held a presentation about Ruby in the frontend world. It covered how to use Ruby through Opal in the client side, and also our open source library: Fron.
To go deeper in this topic check out Gusztáv's earlier post and his presentation about it:
Miklós Beöthy, who presented the Bitbucket-Jenkins integration tool, which combines the advantageous features and eases the workflow of software engineers, followed him with his presentation.
A guest, Gábor Nagy, also held a small presentation about a competitor of Bitbucket (and Jenkins) called Gitlab (and Gitlab.CI).
We were happy to see already known and new faces and would like to thank you for joining us. Looking forward to seeing you next time at the DiNa base to exchange further  ideas!